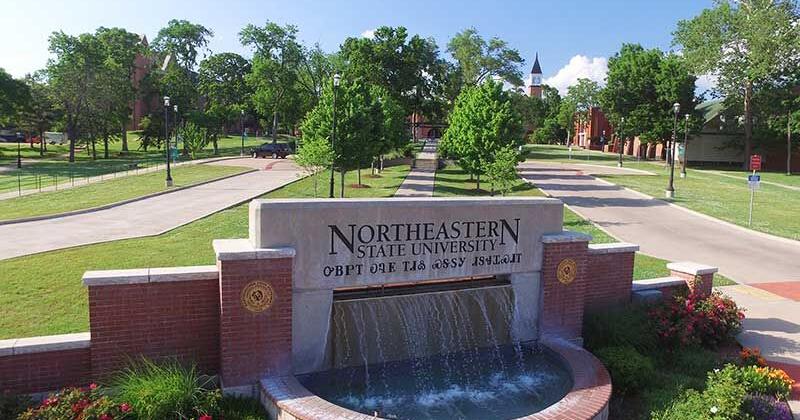 TAHLEQUAH – Northeastern State University announced on August 2 that it will participate in the Grow with Google Indigenous Career Readiness Program.
This initiative will help prepare Indigenous students from more than 50 Indigenous service organizations for the workforce through digital skills training and career workshops. Google aims to help 10,000 Native American students train in digital skills and career readiness by 2025 by contributing $1 million to the Partnership With Native Americans to bring the program into schools .
Sara Barnett, director of NSU's Center for Tribal Studies, said: "Our students will greatly benefit from the curriculum offered through this online platform, and it complements the efforts we are already making to prepare our students for their professional careers. From literacy to entrepreneurship, this curriculum has something for every student, from freshmen to seniors."
As part of Google's commitment to supporting Native American job seekers, the program partners with organizations that serve Native Americans to help students develop the digital skills they need and secure internships and jobs. We help you build a successful career with Over the next four years, the Native American partnership will provide curricula and trainers at tribal colleges and universities, non-tribal institutions, high schools, and vocational programs serving Native Americans.
Learning paths available to students as part of the curriculum include building digital skills, exploring career paths, finding a job, getting a job, starting a business, and more. A student allows him to complete one or more passes.
Tia McLaurin, Community Engagement Manager at Google, said: "Working with the Partnership With Native Americans, she is proud to bring the Google Native Career Readiness Program to Northeastern State University to help more students prepare for the workforce."
According to Barnett, the Digital Literacy Skills Pathway is focused on helping students use Google apps and tools more effectively. There is also an opportunity to earn a Google Career Certificate.
She added that other pathways focus on helping students identify career paths and prepare for the transition into the workforce. Topics include creating a career, networking, writing resumes and cover letters, managing projects, presenting to organizational stakeholders, researching business opportunities, and writing a business plan.
Barnett encourages students to consider doing this training, adding that it can give them an edge over their competitors when applying for jobs and can be accessed from the comfort of their homes. Dr. Jerrid Freeman, NSU's vice president of student affairs and enrollment management, said employers stressed the importance of soft skills.
"From a career services perspective, we believe that the more conversations about these career topics are part of the campus culture, the better prepared students are when it comes to applying for jobs," said Freeman.
For more information, please contact the Center for Tribal Studies at 918-444-4350 or email Barnett at barnet11@nsuok.edu.
.